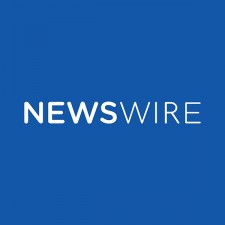 As the first quarter of the new decade kicks off, financial companies of all different sizes are turning to Newswire's services to get targeted financial distribution.
NEW YORK, January 23, 2020 (Newswire.com) - By switching to Newswire's Global Financial Distribution service, a series of financial institutions have managed to maximize their media exposure while saving up to 40% per financial press release compared to other PR distribution services. With this service, businesses of all sizes can achieve the Earned Media Advantage: increased brand awareness and greater return on media spend, which in turn can lead to increased sales.
Targeted distribution is a key component of any successful media marketing and communications strategy. Financial companies, in particular, have to get their news in front of the right outlets in order to have a chance at establishing themselves as an authority in the industry.
"To put it simply, each financial press release can get one of our customers that much closer to obtaining the Earned Media Advantage," said Erik Rohrmann, COO and SVP of Newswire. 
"'All it truly takes is one key release getting shared to the right audience. Of course, we recommend a series of releases to maximize potential for pickup, but in the financial world, one key release can propel a brand's notoriety if seen by the right person. This is why we emphasize delivering the right message to the right audience at the right time, through the right medium. One release can make a world of difference."
Newswire's expanded Global Financial Distribution service was developed to give both private and public companies the ability to share their company news with reputable industry outlets at a fraction of the cost of other leading services. 
Customers can now transform 'owned' media (press releases) into the 'Earned Media Advantage'. Using the right strategies, customers can lower their costs of press releases, increase the value of each release and lower paid-media costs while shortening the journey to achieve earned media mentions.
Discover How the Earned Media Advantage is Transforming Business today, and learn how to compete in the industry.
About Newswire
Newswire delivers press release and multimedia distribution software and services (SaaS) that empower the Earned Media Advantage: greater brand awareness, increased traffic, greater return on media and marketing communications spend and a competitive edge. With over a decade of experience, Newswire continues to provide its customers with the ability to deliver the right message to the right audience at the right time through the right medium.
To learn and experience Newswire, visit http://www.newswire.com.
Contact Information​​
Anthony Santiago
Vice President of Marketing
Newswire
Office: 917-398-2622
​​anthony@newswire.co
Source: Newswire
Share: