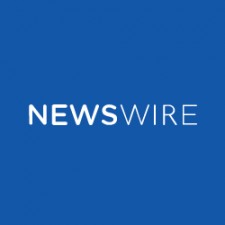 Newswire's powerful software provides targeted filtering options that allow financial leaders to distribute news and information to financial and investor communities as the economy tries to get back on track.
NEW YORK, July 21, 2020 (Newswire.com) - Leaders in the financial services world have been making headlines in recent weeks by launching mass marketing communications campaigns to promote various stories relevant to their respective brands. As these firms begin to reap the benefits of their campaigns in the media, Newswire is offering competing financial services companies the opportunity to establish themselves as an authority in the space with its comprehensive financial distribution network. 
Newswire's financial distribution services transform press releases into the Earned Media Advantage: greater brand awareness and greater valuation. By distributing content that is relevant to members of the media through targeted campaigns, financial brands can gradually establish themselves as authoritative sources for industry information and data.
"The financial world operates on a 24-hour news cycle, and financial brands know the pressure that comes with launching effective media and marketing communications campaigns," said Charlie Terenzio, Newswire's VP of Earned Media Advantage Business. "With our financial distribution services, CMOs and content managers are able to leverage our filtering options to target relevant outlets quickly as they launch campaigns for their brands."
Product launches, new programs, and earnings reports have become cornerstone content for major financial companies throughout both Q2 and the initial weeks of Q3. With leaders such as Goldman Sachs and JP Morgan Chase having received media attention after launching campaigns concerning their analytic research and earnings reports (respectively), other players in the financial space are looking to follow their lead during the upcoming summer season. 
"Major financial firms are in a strong yet critical position when it comes to launching campaigns because earning reports, news and announcements serve as material for media personnel, stakeholders, and customers to better understand their market position," said Anthony Santiago, Newswire's VP of Marketing. 
"The leaders in the space have recognized this from an early stage and have amplified their targeted efforts throughout the pandemic. With our financial distribution network, financial firms seeking this kind of precision can launch comprehensive campaigns to continue to communicate effectively to all stakeholders and enhance their media coverage."
Newswire's financial distribution services assure timely, accurate, and compliant news flow. Businesses can leverage Newswire's network to distribute company news and information to news sites such as TMX Money, Stockwatch, Yahoo Finance, and MarketWatch, as well as broker terminals such as Bloomberg, Thomson One, and Thomson Reuters Eikon. 
Learn how Newswire's financial distribution services can help your brand develop and distribute targeted campaigns by clicking here. 
About Newswire​
Newswire delivers press release and multimedia distribution software and services (SaaS) that empower the Earned Media Advantage: greater brand awareness, increased traffic, greater return on media and marketing communications spend and the competitive edge. With over a decade of experience, Newswire continues to provide its customers with the ability to deliver the right message to the right audience at the right time through the right medium.​
To learn more about how Newswire can help you, visit http://www.newswire.com.
Contact Information
Charlie Terenzio
VP of Earned Media Advantage Business 
Newswire
Office: 813-480-3766
Email: charlie@newswire.com
Source: Newswire
Share: