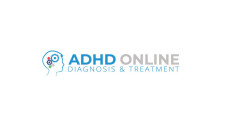 ADHD Online aims to provide the gold standard in comprehensive online ADHD screenings to help people get the treatment they need and deserve.
RALEIGH, N.C., October 18, 2023 (Newswire.com) - ADHD Online, the leader in ADHD assessment and diagnosis, and a Newswire Press Release Optimizer (PRO) client, was recently featured in a Fox News article.
In the website article titled, Amid ADHD drug shortage, FDA approves generic version of medication: 'Opportune time', Dr. Barry K. Herman, chief medical officer for Mentavi Health, ADHD Online's parent company, offered his opinions on how three new generic ADHD drugs on the market will help address the persistent ADHD medication shortage.
Newswire's team of experts helped facilitate this earned media mention on Fox News. As part of the PRO Plan, ADHD Online has direct access to Newswire's team and press release distribution services to plan and craft messaging, execute strategic media outreach, and much more.
"At ADHD Online, our primary focus is helping people with ADHD get the help and support they need to live fulfilling lives. Medication plays an important role, and sharing our insights on the ADHD medication shortage with Fox News was an excellent opportunity for our company to showcase our expertise," said Keith Brophy, Chief Executive Officer at ADHD Online. "The Newswire team continues to go above and beyond in helping us secure opportunities like these to build brand awareness, expand our reach, and help more people on their ADHD journeys."
This earned media mention on the Fox News website, which attracts over 51 million visitors a month, is a testament to the power of Newswire's press release distribution services and its ability to amplify clients' messaging through its PRO Plan.
To learn more about the PRO Plan, contact Newswire today.
About ADHD Online
ADHD Online was founded in 2018 with the mission that everyone should have access to quality ADHD assessments regardless of who and where they are. The ADHD Online team is filled with experts across the United States who share a passion for ADHD and related mental health conditions and ensuring patients have access to critical mental health services. ADHD Online provides a critical voice for those who might be struggling with ADHD and has a unique offering of HIPAA-secured ADHD assessments online with review and results from licensed psychologists in all 50 states. ADHD Online is a brand under Mentavi Health. Mentavi Health addresses ADHD and adjacent mental health conditions in conjunction with organizational customers.
About Newswire
Newswire is a media technology company that provides its clients with the Press Release Optimizer, which consists of press release distribution, media databases, media monitoring, and newsrooms that power the Media Advantage: greater brand awareness through earned media, increased online visibility through greater SEO recognition, and more sales inquiries through targeted digital marketing campaigns.
Through its disruptive Press Release Optimizer, relentless commitment to customer satisfaction, and passion for customer performance, Newswire is automating media and marketing communications for large and small businesses seeking to deliver the right message to the right audience at the right time for the right purpose.
To learn more about Newswire and its Press Release Optimizer, visit Newswire.com and discover why our customers have named us #1 for Customer Satisfaction and Ease of Use for four years in a row. For more information, visit http://www.newswire.com.
Newswire is a wholly owned subsidiary of Issuer Direct, a leading communications and compliance company, providing solutions for both Public Relations and Investor Relations Professionals. For more information, please visit www.issuerdirect.com.
Source: Newswire
Share: