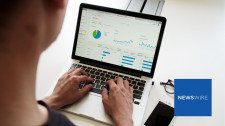 Effective data analysis can determine the best course of action to improve a company's bottom line.
NEW YORK, July 27, 2021 (Newswire.com) - Newswire, an industry leader in press release distribution, provides its customers with a comprehensive approach to their media and marketing communication strategy. 
A major tenet of success is data analysis, which provides businesses with the facts and figures needed to determine their next steps. 
While data analysis is important, it can also be overwhelming. In fact, according to a 2019 article by Venkatesh Shankar, Professor of Marketing and Coleman Chair in Marketing at Texas A&M University, "Walmart collects data on about 1 million transactions per hour, contributing to 2.5 terabytes of data."
Though just one example, collecting and analyzing data presents ample opportunity for a company to create a clear course of action. 
"Data and logic go hand-in-hand," said Charlie Terenzio, CMO and SVP of Media and Marketing Communications at Newswire. "Decision-makers who know how to effectively monitor and leverage data points put themselves in a better position to make more informed decisions to improve their outcomes."
In its latest Smart Start guide, Newswire provides a thorough look at the importance of data analysis and covers a number of topics including how to:
Identify the right key performance indicators (KPIs) for your business
Measure progress with proper data analysis
Effectively use data to make better business decisions
"This Smart Start, in particular, encourages critical thinking and challenges marketing professionals to take a better look at their data moving forward," Terenzio added.
To learn more about data analysis, download Newswire's latest Smart Start Guide. 
About Newswire
Newswire delivers press releases and multimedia distribution software and services (SaaS) that empower the Earned Media Advantage: greater brand awareness, increased traffic, greater return on media and marketing communications spend, and the competitive edge. With over a decade of experience, Newswire continues to provide its customers with the ability to deliver the right message to the right audience at the right time through the right medium.
For more information, visit http://www.newswire.com.
Contact Information
Charlie Terenzio
CMO and SVP of Media and Marketing Communications 
Newswire
Office: 813-480-3766
Email: charlie@newswire.com
Source: Newswire
Share: