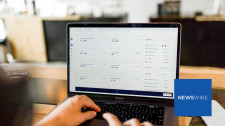 Developing and implementing a sound marketing strategy puts a business in the position to capitalize on opportunities to build brand awareness, improve SEO, and generate sales.
NEW YORK, August 13, 2021 (Newswire.com) - For nearly 20 years and counting, Newswire, an industry leader in press release distribution, has helped small and midsize companies distribute the right message to the right audience at the right time. 
In that timeframe, thousands of customers from all over the world have experienced the positive influence press release distribution has on their ability to break through crowded news cycles and build brand awareness with their target audiences and relevant media publications. 
From search engine optimization (SEO) to lead generation and email marketing to social media marketing, and everything in between, a company's marketing strategy isn't one-dimensional. 
There are many moving pieces that work together to help a company get closer to reaching and exceeding their defined goals. 
The role of press release distribution in all of this is to strategically amplify a company's messaging in order to reach their target audience and industry publications.
"There's an influx of information at all times, which makes it difficult for companies to secure their spot in the market," said Charlie Terenzio, CMO and SVP of Media and Marketing Communications at Newswire. "Sharing news across a variety of marketing channels such as press releases, blogs, social media posts, and more, can help a company increase performance and boost their reach." 
Strategic press release distribution can turn owned media into earned media, and companies that join Newswire's Media and Marketing Guided Tour have direct access to the following:
People - Clients will collaborate with a team of media and marketing experts to achieve their defined goals. 
Platform - From wire distribution to media databases and more, clients have access to Newswire's robust SaaS platform. 
Plan - Newswire will create a personalized strategy and content plan that aligns with its clients' goals. 
Production - Companies can leverage the production capabilities of Newswire's platform for their marketing campaigns.
Performance - Dig into monthly reporting on progress related to performance-based goals in earned media, lead generation, search engine optimization and traffic.
"We've seen time and time again just how crucial press release distribution is in a company's overall marketing strategy to stand out and stay relevant," Terenzio noted. "And our team at Newswire is here to help our clients do just that."
About Newswire
Newswire delivers press releases and multimedia distribution software and services (SaaS) that empower the Earned Media Advantage: greater brand awareness, increased traffic, greater return on media and marketing communications spend, and the competitive edge. With over a decade of experience, Newswire continues to provide its customers with the ability to deliver the right message to the right audience at the right time through the right medium.
For more information, visit http://www.newswire.com.
Contact Information:
Charlie Terenzio
CMO and SVP of Media and Marketing Communications 
Newswire
Office: 813-480-3766
Email: charlie@newswire.com
Source: Newswire
Share: