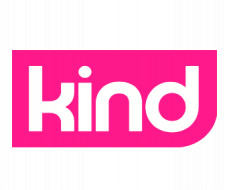 NEW YORK, April 21, 2021 (Newswire.com) - Newswire is pleased to announce that KindHealth, an Austin, Texas-based company that makes understanding and buying insurance easy, has joined its Earned Media Advantage Guided Tour program.
As part of the Guided Tour program, Newswire's team of public relations experts, in combination with its industry-leading press release distribution services, will work with KindHealth to become the leading AI-powered national health insurance marketplace.
"The health insurance industry is overrun with false claims, confusing terminology, misleading print, you name it," said Albert Pomales, co-founder and CEO at KindHealth. "Our mission is to fight the good fight and save our customers money, and we're confident with Newswire's help, we'll be able to reach our target audience and build brand awareness to stand out in the marketplace."
With a goal to simplify healthcare, through its digital platform and AI technology, KindHealth has created a concierge-like service to help consumers shop for health insurance products with the ability to buy a plan in seven minutes or less.
From dental to vision and life insurance and more, KindHealth is eliminating the complexities and confusion surrounding health insurance to help people from different backgrounds find the right coverage for their unique situation.
"KindHealth is bringing much-needed clarity in the health insurance industry by providing a path for consumers to easily search, quote, buy and manage their health and health insurance-related products, all inside a single dashboard," said Charlie Terenzio, CMO and SVP of Media and Marketing Communications at Newswire.
Through this partnership, Newswire will act as an extension of KindHealth's team to identify earned media opportunities, create compelling stories, launch targeted campaigns, and provide reports on overall performance.
All of this and more are part of an integrated media and marketing communications strategy that aims to build brand awareness, attract quality leads, improve SEO, and position KindHealth as a thought leader in the industry.
"The simplicity of KindHealth's platform will give consumers more control over their health insurance and our team is looking forward to helping them tell their story," said Terenzio. 
To learn more about how Newswire's integrated solutions are helping companies like KindHealth grow their audience, expand their reach, and implement an effective go-to-market strategy, visit Newswire.com today.
About KindHealth 
KindHealth is an insurance discovery platform launched in 2015 and based in Austin, Texas. KindHealth's platform is powered by cutting-edge technology which recommends the best insurance plan for consumers' needs and budget allowing KindHealth to better understand its customers and offer the right insurance plan. Additionally, KindHealth's Marketplace Builder™ makes it simple for companies in any category — from leading technology brands to insurtech startups — to offer white-labeled digital insurance solutions to their customers.
About Newswire
Newswire delivers press releases and multimedia distribution software and services (SaaS) that empower the Earned Media Advantage: greater brand awareness, increased traffic, greater return on media and marketing communications spend, and the competitive edge. With over a decade of experience, Newswire continues to provide its customers with the ability to deliver the right message to the right audience at the right time through the right medium.
For more information, visit http://www.newswire.com.
Contact Information
Charlie Terenzio
Newswire | CMO and SVP of Media and Marketing Communications 
Office: 813-480-3766
Email: charlie@newswire.com
Source: Newswire
Share: