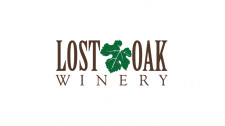 In February 2022, Lost Oak Winery, a vineyard and winery located in Burleson, Texas, joined Newswire's Media Advantage Plan (MAP) program.
NEW YORK, July 12, 2022 (Newswire.com) - In February 2022, Lost Oak Winery, a vineyard and winery located in Burleson, Texas, joined Newswire's Media Advantage Plan (MAP) program.
As part of the MAP, Newswire's experts act as an extension of Lost Oak Winery's team to implement a comprehensive media and marketing communications strategy that builds brand awareness, expands reach, strengthens credibility in the industry and attracts interest from their target audience.
All of these positive outcomes and more fuel Lost Oak Winery's goal of staying top-of-mind for Texas wine, establishing the brand and its leaders as experts in the industry and driving sales by turning their owned media into earned media opportunities.
Much like a rosé pairs well with a beautiful piece of salmon or merlot complements salty and savory hard cheeses, the partnership between Newswire and Lost Oak Winery is a strong pairing that continues to generate real results and true value.
Recently, as a result of this collaboration and Newswire's strategic press release distribution, targeted outreach campaigns and the expertise of its team, Lost Oak Winery secured a feature article in the July issue of American Vineyard Magazine.
In an article titled, Lost Oak Winery Illustrates Award-Winning Potential, the Texas-based winery and vineyard was in the spotlight, and its President, Roxanne Myers, was given a platform to connect to talk about Lost Oak Winery and its plans for the present and future.
"Lost Oak Winery is putting Texas wine on the map by pairing unforgettable experiences with our award-winning wines," said Myers. "The team at Newswire is committed to helping us expand our reach and generate positive press that serves as foundational building blocks for our success. This feature in American Vineyard Magazine is a clear representation of that."
This top-tier industry publication is known as "the grape industry's number one publication that reaches more growers & PCAs in California and the United States than any other."
What makes this earned media feature extra special is the fact that Myers was featured on the cover of the magazine.
"Whether it's the cover of a magazine or the homepage of a website, this is prime real estate for brands to generate awareness," said Charlie Terenzio, CMO and SVP of Media and Marketing Communications at Newswire. "By identifying newsworthy press release topics and pairing them with strategic media outreach, we've been able to show and not tell why Lost Oak Winery is one to keep an eye on, and for good reason."
For Lost Oak Winery, this positive press is a testament to the power of Newswire's press release distribution services and its ability to amplify clients' messaging to turn their owned media into earned media.
To learn more about how Newswire's integrated solutions are helping brands like Lost Oak Winery craft newsworthy content, deliver strategic media pitches, earn media mentions, grow their audience, expand their reach, and implement an effective go-to-market strategy, visit Newswire.com today.

About Lost Oak Winery
Inspired by founder Gene Estes' creativity and passion in the art of winemaking, Lost Oak Winery was founded in 2006 in Burleson, Texas. The family-operated, woman-owned winery specializes in French-inspired wines that are 100% Texas. Lost Oak has continued its lengthy legacy with awards for its leadership role in the dedication to and support and promotion of the Texas wine industry, including its longtime affiliation with the Texas Wine and Grape Growers Association.
For more details about Lost Oak Winery:
Website: https://www.lostoakwinery.com
Facebook: http://www.facebook.com/LostOakWinery
Instagram: http://www.instagram.com/lostoakwinery
About Newswire
Newswire is a technology company that leverages its robust SaaS platform, media database, media monitoring, enriched distribution network, and strategic earned media outreach to deliver press release distribution and press release campaigns to secure impactful media coverage and elevate brand awareness. As a result, companies in a variety of industries experience increased website traffic, lead generation, and improved SEO performance. Through its industry-leading technology and its commitment to customer satisfaction, Newswire provides true value and real results for businesses at a fraction of the cost of other solutions.
To learn more about press release distribution or the Media Advantage Plan, visit Newswire.com or check out why our customers have named us #1 for Customer Satisfaction in our industry for four years in a row.
Contact Information:
Charlie Terenzio
CMO and SVP of Media and Marketing Communications
Newswire
Office: 813-480-3766
Email: charlie@newswire.com
Source: Newswire
Share: