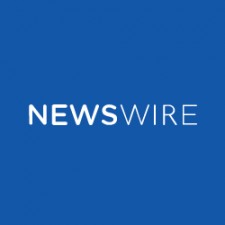 With Newswire's Earned Media Advantage Guided Tour providing expert PR support to in-house teams, companies can implement comprehensive media and marketing communications with ease.
NEW YORK, July 9, 2020 (Newswire.com) - The immeasurable financial impact that the COVID-19 crisis has had on companies across all industries has resulted in media, advertising, and marketing budget cuts across the nation. For medical companies operating on a restricted budget, the Earned Media Advantage Guided Tour provides a powerful toolkit that combines Newswire's best-in-class science, technology, and process to generate earned media coverage opportunities. Newswire's team of Earned Media Advantage Strategists (EMAS) work hand-in-hand with in-house marketing and communications teams to develop quality, effective strategies designed to increase brand awareness, web traffic, and overall sales. 
The medical world was set ablaze when the coronavirus pandemic began to pick up in early March. As case numbers began to surge across all 50 states, medical companies were forced to adapt to disruptions in their supply chains and their daily operating procedures as they continued to provide essential products and services to millions of Americans nationwide. As the medical manufacturing, distribution, and service industries begin to navigate the next stage of the new normal, companies looking for cost-efficient corporate communications solutions can achieve a competitive advantage with the EMA GT.  
"Dollar for dollar, the EMA GT delivers an effective service that provides comparable results found from other agencies in the space," said Charlie Terenzio, Newswire's VP Earned Media Advantage Business. "The distribution, outreach, content management, and analytics that come with the GT truly make it one of the best corporate communications solutions on the market - even more so when the reduced costs of the program are taken into consideration." 
Newswire's team of Earned Media Advantage Strategists work closely with CMOs, CCOs, and company executives to develop a campaign that is both on-brand and effective in its ability to engage target audiences. Newswire's EMAS members conduct a needs analysis for each customer, and aims to transform the information obtained into an executable Earned Media Advantage Plan (EMAP).
"Our team members are dedicated to guiding you every step of the way," said Patrick Santiago, Newswire's VP of Customer Success. "Each customer has a different company, different brand story, different business model and different objective with their messaging, and so forth. That's why we don't use a one-size-fits-all approach. We work personally with each customer to deliver their unique message to the right audience at the right time."
Medical firms that need to make major announcements regarding important product information, supply chain updates, or modified safety protocols can do so with the EMA GT. Each EMAP comes with a press release and multimedia distribution plan that maps the right messages to the right media outlets. This level of targeting gives customers the best opportunity to engage with industry media and the general public with their content. 
The Earned Media Advantage Guided Tour provides medical companies greater return on their media spend, while simultaneously providing them with a competitive advantage through industry leadership.
To learn how your brand can become an industry leader at a reduced price, navigate to the Earned Media Advantage Guided Tour for more information. 
About Newswire​
Newswire delivers press release and multimedia distribution software and services (SaaS) that empower the Earned Media Advantage: greater brand awareness, increased traffic, greater return on media and marketing communications spend and the competitive edge. With over a decade of experience, Newswire continues to provide its customers with the ability to deliver the right message to the right audience at the right time through the right medium.​
To learn more about how Newswire can help you, visit http://www.newswire.com.
Contact Information
Charlie Terenzio
VP of Earned Media Advantage Business 
Newswire
Office: 813-480-3766
Email: charlie@newswire.com
Source: Newswire
Share: