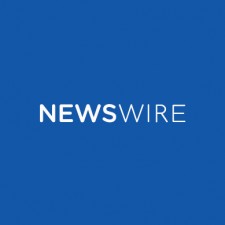 Each week, Newswire.com's team of seasoned professionals share their insider secrets on the company blog which has helped thousands of clients increase their visibility in the media.
New York, NY, December 15, 2016 (Newswire.com) - According to Newswire.com, the process of getting media coverage for a business is strategic and well planned. Every step of your process needs to be aimed at achieving one goal or step along the way. One of the first steps is to make a connection and start building relationships. The following tips reported by Newwire.com can help companies navigate that process.
When asked about an essential, key action to connect with media, a company spokesperson said networking online is a key method to start building connections.
"Get involved with other groups, pages, and media outlets online. Social media provides a key opportunity to network online, but it's not enough to simply post. Start conversations, join conversations, and provide value when you interact," said Anthony Santiago, Business Development at Newswire.
Newswire's platform also allows clients to not only share content on social media but curate their social media feeds in their newsroom. It's important to network across multiple channels and outlets, but also make sure part of your strategy includes networking with specific, and targeted, media representatives. In addition to social channels like Facebook and Twitter, don't forget to hit the industry blogs.
"For example, if you're in the tech industry and you'd love coverage for your business by TechCrunch, then get involved with those representatives. Follow their blogs (many journalists and media reps have their own blogs) and engage," said Santiago.
Here are a number of other channels to explore, explained Santiago:
Network Offline - Don't overlook local media. A story that's picked up by your local media outlet can provide a huge boost in sales. Additionally, local stories are often picked up on social media and spread to state and national media outlets. You can shoot for CNN, but don't forget your local news affiliates and newspapers.
Find Out Where They Network - Attend events where local media will be active and engaged. Introduce yourself and get involved. Connections with the media can really boost your relationships and help you get that coverage you want.
Hold an Event - Events are an opportunity to talk about your business. However, a simple get together won't do. The event needs to benefit someone if you want to make it newsworthy. For example, a company 5k race isn't newsworthy. However, a 5k benefiting the local food pantry is newsworthy, and more likely to get the media's attention.
Publish Research - Research is another way to grab the attention of the media. There are many different types of research that you can conduct. Consumer research, data collection, case studies, and scientific research are all options. Think about what your company can research and how that information might benefit your audience and community. In addition to giving you some credibility and connection with the media, it also positions you as an authority in your industry. It provides an abundance of marketing content material as well.
"When you reach out to a media representative, think about what they will gain from the connection. A great story idea, help with research or a story, or building their network and making connections are all simple ways to connect and get media coverage for your business," said Santiago.
To learn the current strategies for more effective press release distribution, subscribe to Newswire.com's blog at https://www.newswire.com/blog/
About Newswire.com
Newswire is a press release distribution platform that helps clients increase their online visibility and media presence. With over a decade of experience, Newswire continues to provide premier distribution to leading news outlets. We empower our clients with a variety of solutions to suit any budget.
Media Contact:
Newswire.com
support@newswire.com
1-800-713-7278
Source: Newswire.com
Share: