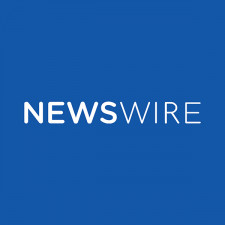 NEW YORK, January 12, 2021 (Newswire.com) - Newswire, longtime provider and leader in press release distribution services and creator of the Earned Media Advantage Guided Tour, is expanding its management team, appointing Charlie Terenzio as Chief Marketing Officer and Amy Kauffman as new Director of Media and Marketing Operations. The two assume their official roles with Newswire, effective Jan. 4, 2021.
"Despite the year we've had in 2020, we've achieved some big accomplishments in the company as well as for our clients," according to Charlie Terenzio. "I look forward to facing the challenges in this new role in the upcoming year together with the rest of the team as we continue towards scaling the organization in the new year and beyond."
Terenzio moves into the CMO role after having held the position of VP of Earned Media Advantage business at Newswire the year prior. His experience includes over 10 years of extensive involvement in marketing, communications, brand strategy and public relations across several different industries with a focus on athletics, higher education and technology. Throughout his career, Terenzio has acquired media opportunities on behalf of clients from outlets including Bloomberg, Business Insider, Forbes, Fast Company, TechCrunch, The Verge, ESPN, Wired, Digiday, AdExchanger, Tampa Bay Times, Business Observer, Business Journal, CBS Sports and more.
"The launch of Newswire's internal agency is an exciting next chapter for the company," adds Kauffman. "I am honored to lead our team and serve clients through integrated public relations and marketing strategy and be an integral part of shaping the future of the organization."
Kauffman brings over 14 years of experience to Newswire, having worked with a number of organizations across disciplines in both technology and finance. Her tenure at Marketing Design Group (mdg) includes working directly with larger trade shows and their respective associations, and she was an integral part of growing mdg's operations with additional locations in both Washington D.C. and Reston, Virginia. Kauffman has also been nominated for the Outstanding Young Texas Ex Award, which recognizes Texas Exes — alumni of the University of Texas at Austin — ages 39 and younger, who have made significant achievements in their careers and service to the university.
Learn more about how Newswire leverages its best-in-class science, process, and technology to help customers distribute the right message, to the right audience, at the right time by visiting Newswire.com.
About Newswire
Newswire delivers press release and multimedia distribution software and services (SaaS) that empower the Earned Media Advantage: greater brand awareness, increased traffic, greater return on media and marketing communications spend and the competitive edge. With over a decade of experience, Newswire continues to provide its customers with the ability to deliver the right message to the right audience at the right time through the right medium.
To learn more about how Newswire can help you, visit http://www.newswire.com.
Contact Information
Charlie Terenzio
VP of Earned Media Advantage Business 
Newswire
Office: 813-480-3766
Email: charlie@newswire.com
Source: Newswire.com
Share: