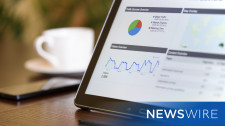 NEW YORK, August 2, 2022 (Newswire.com) - With 85% of the market share, Google dominates the search engine industry, leading businesses of all sizes to engage in strategies known as search engine optimization (SEO) to improve their website's visibility on the platform.
The majority of digital marketers will follow SEO strategies in accordance with Google's search engine guidelines. This practice is known as white hat SEO and includes tactics such as building and implementing a quality content strategy, improving a website's user experience, and executing thorough press release campaigns.
However, those looking to quickly increase their search engine ranking position (SERP) may attempt black hat SEO tactics. Black hat SEO refers to the practice of using unethical SEO tactics, such as keyword stuffing, paid links, and hidden text, to manipulate the search rankings.
"Black hat SEO tactics can provide short-term ranking improvements but ultimately lead to negative consequences against a website and brand," said Kyle Metcalf, President and Chief Revenue Officer at Newswire. "Google's guidelines explicitly state that illicit black hat SEO practices, such as cloaking and scraped content, can lead to a website being removed from the Google index; digital marketers need to know the differences to avoid any potentially negative outcomes for brands they're working with. "
Conversely, white hat SEO strategies lead to long-term organic traffic and sustainable ranking positions on Google. To achieve this, Newswire recommends engaging in the following ethical SEO tactics:
Content writing and distribution - Create relevant, informative and entertaining content that resonates with your target audience. Focus on leveraging commonly searched topics and keywords when building out a content strategy. Distribute this content on the channels the audience uses most, such as social media platforms or email marketing newsletters.
User-friendly website - Google's algorithm takes into account the user's ability to properly interact with the content. From mobile-responsive website designs to alt text on imagery, there are numerous ways to improve search rankings by improving a website's user experience.
Press release campaigns - Crafting and distributing newsworthy press releases are a vital part of every white hat SEO strategy. This authoritative content helps build reliable links back to a website, while also increasing its authority online, effectively signaling to Google's algorithm that the brand delivers informative and relevant content to its audience.
To learn more about how Newswire's integrated solutions help brands craft newsworthy content, deliver strategic media pitches, earn media mentions, grow their audience, expand their reach, and implement an effective go-to-market strategy, visit Newswire.com today.
About Newswire
Newswire is a technology company that delivers press release distribution and press release campaigns by leveraging earned media outreach, SEO traffic and email marketing through campaign automation to help businesses land impactful media coverage, drive website traffic, generate leads and grow brand awareness. Through its industry-leading technology and its commitment to customer satisfaction, Newswire provides true value for businesses at a fraction of the cost of other solutions.
To learn more about press release distribution or the Media Advantage Plan, visit Newswire.com or check out why our customers have named us #1 for Customer Satisfaction in our industry for four years in a row.
Contact Information:
Charlie Terenzio
CMO and SVP of Media and Marketing Communications
Newswire
Office: 813-480-3766
Email: charlie@newswire.com
Source: Newswire
Share: