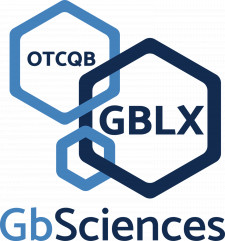 NEW YORK, April 29, 2021 (Newswire.com) - GB Sciences, a client that's part of Newswire's Earned Media Advantage Guided Tour program, was recently featured in a Pharma's Almanac article discussing how the company has successfully incubated a biotech company inside a cannabis company and has made a complete pivot into a new industry.
This earned media opportunity came as a result of Newswire's collaborative relationship with GB Sciences to identify media opportunities, craft compelling stories, and launch targeted campaigns to build brand awareness and stay in front of their target audience.
In the article, Pharma's Almanac provides a detailed look at GB Science's transformation from a company that was solely focused on the therapeutic properties of cannabis to then pivoting to the biopharma market, which includes the end of their reliance on the cannabis plant for raw materials.
GB Sciences now uses identical synthetic copies of the cannabinoids produced under cGMP conditions to support their phytomedical research and biopharmaceutical development through their novel drug development pipeline.
"We're very pleased with this feature article because not only does it help build brand awareness, but it also clearly articulates the evolution of our company," said Dr. Andrea Small-Howard, Chief Science Officer and Director of GB Sciences. "From our patents to clinical trials and everything in between, this article gives readers a glimpse into how far our company has come and how far we plan to go in the biotech industry."
Guided Tour clients are able to lean on the company's public relations experts to develop and implement dynamic media and marketing strategies and, through continued outreach, analytics, tracking, benchmarking, and routine follow-ups can make sure Newswire is meeting and exceeding their specified targets and needs.
"Securing earned media coverage like this feature article is a top priority for our team," said Charlie Terenzio, CMO and SVP of Media and Marketing Communications at Newswire. "We leverage our experience and creativity to help clients like GB Sciences break through the noise of their industry in order to reach their target audiences."
To learn more about how Newswire's integrated solutions are helping companies grow their audience, expand their reach, and implement an effective go-to-market strategy, visit Newswire.com today. 
About GB Sciences, Inc.
GB Sciences, Inc. (OTCQB: GBLX), through their Canadian entity, GBS Global Biopharma, Inc., is a phytomedicine research and biopharmaceutical drug development company whose goal is to create patented formulations of plant-inspired, optimized therapeutic mixtures that target a variety of medical conditions. https://gbsciences.com.
About Newswire
Newswire delivers press releases and multimedia distribution software and services (SaaS) that empower the Earned Media Advantage: greater brand awareness, increased traffic, greater return on media and marketing communications spend, and the competitive edge. With over a decade of experience, Newswire continues to provide its customers with the ability to deliver the right message to the right audience at the right time through the right medium.
For more information, visit http://www.newswire.com.
Contact Information:
Charlie Terenzio
Newswire | CMO and SVP of Media and Marketing Communications
Office: 813-480-3766
Email: charlie@newswire.com
Source: Newswire
Share: