Newswire's Media and Marketing Guided Tour Is Ideal for Growing a Small Business and Brand Identity at a Fraction of the Cost
The Media and Marketing Guided Tour saves small businesses from the challenging and oftentimes consuming work of developing effective media, marketing, and outreach initiatives.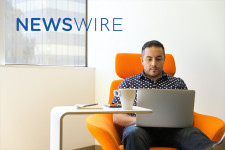 NEW YORK, May 10, 2021 (Newswire.com) - Small businesses understand the pain of being spread too thin. Many entrepreneurs find themselves and their staff handling the duties of several different roles with varying degrees of success. Newswire, a company that's rated among the best press release distribution services in the industry, has expanded its advisory services and developed its Media and Marketing Guided Tour with these pain points in mind.
"Many of the companies we're working with today share the same challenges, despite being in different industries," said Charlie Terenzio, CMO and SVP of Media and Marketing Communications at Newswire. "That's why we've created a program that leverages the experience and knowledge of our media and marketing experts to help our clients turn their owned media into earned media opportunities so they can focus on running their businesses."
Now more than ever, small businesses are trying to get more done with less, and Newswire's Media and Marketing Guided Tour is the ideal toolkit for those who need help meeting and exceeding their marketing objectives.
From search engine optimization (SEO) to lead generation, and advisory services including paid advertising and social media marketing support, small businesses are leveraging a strategic partnership with Newswire without the large price tag of a full-service agency.
With its roots in press release distribution, Newswire has a unique understanding of the challenges businesses face today and can help them better tell their stories through strategic media and marketing initiatives.
For nearly 15 years and counting, Newswire has established itself as a leader in the industry by developing integrated, tailored solutions to help small businesses implement effective media and marketing campaigns to improve their bottom line.
Visit Newswire.com today and learn more about how Newswire's integrated solutions are helping organizations grow their audience, expand their reach, and implement an effective go-to-market strategy.
About Newswire
Newswire delivers press releases and multimedia distribution software and services (SaaS) that empower the Earned Media Advantage: greater brand awareness, increased traffic, greater return on media and marketing communications spend, and the competitive edge. With over a decade of experience, Newswire continues to provide its customers with the ability to deliver the right message to the right audience at the right time through the right medium.
To learn more, visit http://www.newswire.com.
Contact Information
Charlie Terenzio
Newswire | CMO and SVP of Media and Marketing Communications
Office: 813-480-3766
Email: charlie@newswire.com
Source: Newswire
Share:
---
Categories: Marketing
Tags: guided tour, marketing, media, newswire, newswire guided tour, pr, press release
Newswire
Sarasota, FL 34228
United States