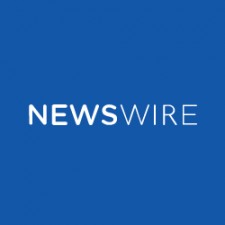 Communication and the usage of online services have proven to be crucial to the success of small and midsize businesses owned by experienced executives.
NEW YORK, May 21, 2020 (Newswire.com) - The COVID-19 pandemic has led to thousands of closures for privately owned and operated businesses across the United States. For essential service business owners, such as those in the food and pharmaceutical industries, the pandemic has presented unique challenges to their day-to-day operations. Restaurants and other food-based businesses can no longer serve customers in-store, and independent pharmacies have to be extremely cautious when interacting with clients who may potentially be sick with the virus. 
These challenges have resulted in many experienced business owners turning to new-wave technology to help them maintain revenue and keep both employees and customers safe. One prime example of this recent surge in technology adoption is the rising popularity of third party food delivery services. With most Americans stuck at home because of state government stay-at-home orders, the demand for delivery services has skyrocketed since the beginning of the crisis.
Many long-time restaurant and food store owners are turning to these apps to continue bringing in new business during these unprecedented times. In March, delivery service Doordash announced that its drivers (known as Dashers) would be permitted to pick up and deliver prescription pharmaceuticals for customers that were in need of their medication. For customers with limited means of transportation, these kinds of services make it significantly easier to acquire food and medicine, two basic essential items that have become a struggle for many since early March. 
"There are thousands of stories of how businesses are adapting to the 'new' norm and transforming their business to serve the needs of customers," said Charlie Terenzio, VP of Earned Media at Newswire. "We have made it our number one priority to help business owners develop media, marketing and communications campaigns that will allow them to effectively distribute their company announcements at this time."
For businesses making this transition, the adoption process of new technology can be overwhelming in itself. From there, many business owners still need to communicate with their loyal customer base and target audiences to announce their new means of product delivery. Newswire's Earned Media Advantage Guided Tour provides business owners with a comprehensive strategy to deliver the right message, to the right audience, at the right time, and through the right medium.
"Now more than ever, these businesses need to turn to technology to stay afloat. We want to ensure that they are getting the most out of their new processes by expanding their brand awareness and increasing their overall reach," said Terenzio. 
The Guided Tour helps businesses address the challenges related to their media and marketing efforts by providing the ability to leverage a dedicated Earned Media Advantage Strategist at Newswire to develop and implement a 'customerized' plan to meet their business objectives. Through the Guided Tour program, customers can experience Newswire's high-tech, high-touch service and industry-leading support throughout the journey for the Earned Media Advantage: greater brand awareness, increase website traffic, greater return on media and marketing communications spend, and increased sales.
By providing a fully integrated media and marketing communications strategy to deliver results, customers can have the right plan that is implemented via the right message and sent out at the right time to the right people. Rated No.1 in customer satisfaction, Newswire continues to excel in industry with its best-in-class platform and customer service by providing businesses with a cost-effective media and marketing solution to support their sales and marketing efforts. 
Find out how Newswire is Transforming the Value of a Press Releases today and learn how you can generate greater value and ROI across all of your PR campaigns.
About Newswire​
Newswire delivers press release and multimedia distribution software and services (SaaS) that empower the Earned Media Advantage: greater brand awareness, increased traffic, greater return on media and marketing communications spend and the competitive edge. With over a decade of experience, Newswire continues to provide its customers with the ability to deliver the right message to the right audience at the right time through the right medium.​
To learn more about how Newswire can help you, visit http://www.newswire.com.
Contact Information
Charlie Terenzio
VP of Earned Media 
​Newswire
​Office: 813-480-3766
Email: charlie@newswire.com
Source: Newswire
Share: