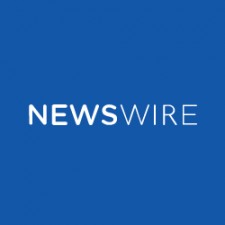 The third fiscal quarter is approaching, and business services companies are looking to hit the ground running after a sluggish period caused by the COVID-19 crisis.
NEW YORK, July 14, 2020 (Newswire.com) - Leading business services firms specializing in management software, human resources, consulting, and similar fields are steadfast in their pursuit of a successful third quarter after the COVID-19 crisis resulted in major hits for the industry as a whole. Companies launching new sales strategies to re-engage their target audiences can now use Newswire's financial distribution services to layer their targeting efforts with an integrated approach to media marketing communications. By combining sales campaigns with a media communications strategy designed for the financial community, business services companies can regain their influence and maintain their market share during this upcoming rebound period.
Leaders in the space have already begun to achieve success as the third quarter approaches. Payroll services firm CBIZ has seen its share prices soar 2.39%, and the multinational professional services firm Accenture has been able to make five notable acquisitions amidst the ongoing crisis. As firms prepare to strengthen their communications with shareholders and potential investors, CMOs and company executives can turn to Newswire's financial distribution services when looking for a simple and cost-effective solution. 
"The financial distribution network is a great tool for any marketing or communications executive that is looking to re-establish their brand's footing in the industry," said Charlie Terenzio, Newswire's VP of Earned Media Advantage Business. 
Newswire's financial distribution services allow executives to deliver impactful campaigns with strategic targeting, transforming press releases into earned media opportunities. This process has been proven to generate greater brand awareness and greater valuation for companies that take advantage of the platform. 
"Distributing your company news to the financial world is the first step in the process, but the targeting process is the key difference that elevates campaigns to a whole new level," said Anthony Santiago, Newswire's VP of Marketing. "When a brand can focus its targeting efforts on key media and media personnel that cover stories that are relevant to the content they are sharing, their campaigns will typically experience higher rates of success."
Companies interested in converting their owned media into earned media coverage can use Newswire's financial distribution services to achieve greater overall visibility in the market. With the industry on the cusp of what could be a major breakthrough, companies in the business services sector can leverage the power of Newswire's platform to get in front of the right audience at the right time. 
Newswire's financial distribution services help customers craft press releases with relevant messaging and provide them with the opportunity to deliver their company information to news sites like TMX Money, Stockwatch, Yahoo Finance and MarketWatch, as well as industry/trade publications and online resources like Dow Jones. 
To learn more about how Newswire's Financial Distribution services can help convert owned media into earned media opportunities during the third quarter of the fiscal year, visit Newswire for more information. 
About Newswire​
Newswire delivers press release and multimedia distribution software and services (SaaS) that empower the Earned Media Advantage: greater brand awareness, increased traffic, greater return on media and marketing communications spend and the competitive edge. With over a decade of experience, Newswire continues to provide its customers with the ability to deliver the right message to the right audience at the right time through the right medium.​
To learn more about how Newswire can help you, visit http://www.newswire.com.
Contact Information
Charlie Terenzio
VP of Earned Media Advantage Business 
Newswire
Office: 813-480-3766
Email: charlie@newswire.com
Source: Newswire
Share: