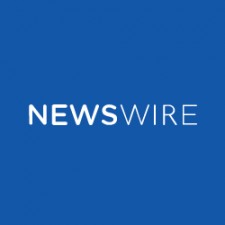 Messaging has become increasingly important during the era of COVID-19, and Newswire's Earned Media Advantage Guided Tour program is helping health agencies generate campaigns that speak to consumers.
NEW YORK, July 8, 2020 (Newswire.com) - Without question, the COVID-19 pandemic has forced businesses to adapt and make adjustments like no other period in the history of the U.S. economy. With these adjustments come the need for updated marketing and communications strategies; this holds particularly true for health agencies during the crisis. Newswire's Earned Media Advantage Guided Tour provides a customerized approach to integrate media and marketing communications to help brands effectively deliver tailored messages to targeted audiences during the COVID-19 crisis. 
The needs and desires of health-conscious consumers today look nothing similar to the ones that were prevalent before the crisis spiked in the United States in early March. Gyms are closed, many supplement and vitamin shops have limited availability, and most health-related firms are looking for ways to connect with their existing customers while they are stuck at home during the pandemic. Newswire's EMA GT helps health agencies develop and deliver meaningful content to the right audience during the pandemic.
"During the pandemic, there are products and services that have seen major transformations in the health space. Our Strategists work to create content that covers these changes and uses up-to-date terminology," said Charlie Terenzio, Newswire's VP of Earned Media Advantage Business. 
Messaging has become a priority for health agencies that have pivoted to online services and e-commerce shops. As fitness classes begin to become regularly hosted on Zoom calls, and shopping for vitamins and supplements becomes an entirely online browsing experience, health companies need to adjust their media, marketing, and communications copy to reflect the changes they have been making.
"These are not easy changes for business owners, employees, or customers," said Anthony Santiago, Newswire's VP of Marketing. "But they are all parts of the new normal. Our team provides a consultative approach to clients during the ideation and planning stages of the Guided Tour to ensure that their messaging highlights the positive changes they have made to better address their customers' protection, health and safety."
Newswire's Earned Media Advantage Guided Tour provides customers with opportunities to increase brand awareness, web traffic, and SEO Rankings. By converting owned media into earned media opportunities, the Guided Tour allows health companies to receive greater return on their overall media and marketing spend. 
The EMA GT provides customers with the opportunity to effectively navigate the current crisis and adjust to new trends with the help of both Newswire's best-in-class technology and team of experts. With strategists implementing strategic messaging as a part of an integrated media, marketing, and communications strategy, brands can effectively keep their industry media and general public well-informed.
To learn more about how Newswire can help develop messaging that is relevant to your clients and industry, navigate to the Earned Media Advantage Guided Tour for more information. 
About Newswire​
Newswire delivers press release and multimedia distribution software and services (SaaS) that empower the Earned Media Advantage: greater brand awareness, increased traffic, greater return on media and marketing communications spend and the competitive edge. With over a decade of experience, Newswire continues to provide its customers with the ability to deliver the right message to the right audience at the right time through the right medium.​
To learn more about how Newswire can help you, visit http://www.newswire.com.
Contact Information
Charlie Terenzio
VP of Earned Media Advantage Business 
Newswire
Office: 813-480-3766
Email: charlie@newswire.com
Source: Newswire
Share: