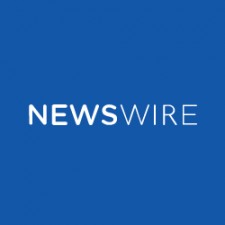 For two consecutive years, Newswire has outranked competitors as highest-rated for customer service in press release distribution.
NEW YORK, February 3, 2020 (Newswire.com) - Leading press release distribution service provider, Newswire, continues to rank No. 1 in customer satisfaction among all PR distribution platforms according to G2 Crowd, the top business software and services review website. For the second year in a row, Newswire has outranked other solutions and many other platforms in the PR distribution space for its best in class customer services. In addition to experiencing better customer satisfaction, Newswire customers are able to save up to 30% on PR distribution costs when switching from a competitor.
G2 Crowd is a real-time, unbiased, peer-to-peer review site used by business owners to determine the best technology software to use. For those looking for press release distribution, G2 Crowd has become a leading review platform to compare and contrast software and services. 
"Newswire strives to be the best, delivering high-quality customer support and services to our clients," said Erik Rohrmann, COO and SVP at Newswire, "Being recognized by G2 Crowd and our customers as the No. 1 option for Customer Satisfaction in the PR distribution industry is a great nod to our team's dedication to our amazing customers."
Newswire is a leader in adding greater value to a traditional press release, by turning Owned Media (press releases) into the Earned Media Advantage. In 2019, the company launched the Earned Media Advantage Guided Tour, a cost-effective media and marketing communications solution, helping customers to experience the Earned Media Advantage. Companies from various industries such as technology, medical, entertainment, construction, education, retail & e-Commerce, just to name a few, have adopted the Guided Tour as part of their company's overall success.
The Guided Tour is a combination of the high-tech, high-touch service Newswire delivers to every customer. As the No. 1 rated company for Customer Satisfaction in PR distribution, the company has coupled their achievement with their best-in-class platform to help customers go the extra mile by helping them create an integrated media and marketing communications plan on demand. The right plan is then implemented via the right message, sent out at the right time to the right people.  
Discover How the Earned Media Advantage is Transforming Business today and learn how to compete in the industry.
About Newswire​
Newswire delivers press release and multimedia distribution software and services (SaaS) that empower the Earned Media Advantage: greater brand awareness, increased traffic, greater return on media and marketing communications spend and the competitive edge. With over a decade of experience, Newswire continues to provide its customers with the ability to deliver the right message to the right audience at the right time through the right medium.​
To learn about and experience Newswire, visit http://www.newswire.com.
Contact Information
Charlie Terenzio
Director of Earned Media Strategy
​Newswire
​Office: 813-480-3766
Email: charlie@newswire.co
Source: Newswire
Share: