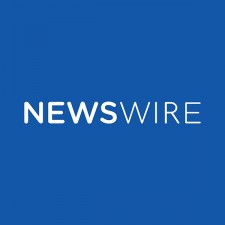 Amid the economic crisis, Newswire provides public companies with a cost-effective, regulated, and timely approach to communicating with stakeholders.
NEW YORK, May 12, 2020 (Newswire.com) - As the global supply chain is disrupted, financial markets are reacting to the looming health crisis and associated unemployment that impact corporate growth. Now more than ever, brands, both in the public and private sectors are being looked at through a new lens that requires increased communications to ensure stakeholders, customers, and media at large have a clear understanding of a company's market position.
To support companies affected by budget cuts and furloughed workforce, Newswire's full range of distribution, including Financial Distribution, saves them up to 30% on average costs compared to other industry platforms.
"Thirty percent savings in regulated communications allows our customers to communicate early and often during this crisis, alleviating fear and uncertainty for all constituents. Newswire provides customers unlimited, on-demand production capabilities to ensure that the right message is delivered to the right audience at the right time," said Erik Rohrmann, COO and SVP at Newswire. "We understand the impact this has had on our customers, and we are here to ensure our customers continue their operations to the best of their ability despite the uncertain future."
In addition to Newswire's value-based approach, the company takes time to understand the production schedule, communications calendar and business objectives for a more consultative discussion with customers. A helpful needs analysis assessment conducted by the Newswire team uncovers media and marketing opportunities that complement a customer's overall strategy to stakeholders.
The needs analysis assessment is ideal for public and private companies to gain insights on where potential opportunities exist and how they can determine the best way to communicate while being conscious of the global crisis.
"We speak to C-Level executives, IR and PR teams each and every day. We understand their needs to manage their narrative and investor expectations. Our platform was developed to provide a better approach to brand positioning, coverage and market penetration in their respective industry," said Rohrmann. "Thousands of companies trust Newswire as their distribution partner. We invite any company looking to reduce costs and find a better path to PR to speak with our team to learn more about how we turn ordinary press releases into the Earned Media Advantage."
Newswire's Financial Distribution option includes outlets such as MarketWatch, Bloomberg, Yahoo! Finance, Morningstar, CBS, ABC, FOX and NBC.
To learn more about Newswire's Value Pack options, visit their press release distribution to view the company's full range of plans. 
About Newswire​
Newswire delivers press release and multimedia distribution software and services (SaaS) that empower the Earned Media Advantage: greater brand awareness, increased traffic, greater return on media and marketing communications spend and the competitive edge. With over a decade of experience, Newswire continues to provide its customers with the ability to deliver the right message to the right audience at the right time through the right medium.​
To learn more about Newswire's media and marketing solutions, visit http://www.newswire.com.
Contact Information
Charlie Terenzio
Vice President of Earned Media
Newswire
​Office: 813-480-3766
Email: charlie@newswire.com
Source: Newswire
Share: