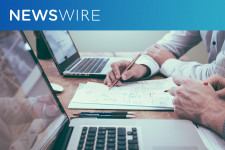 Newswire continues to encourage its customers to make more-informed decisions by diving into the metrics that often influence the success or failure of many media and marketing campaigns.
NEW YORK, June 3, 2021 (Newswire.com) - Small to midsize companies in a number of industries continue to turn to Newswire to leverage its industry-leading technology to better promote their news and announcements.
By taking a more strategic approach and leaning on Newswire's robust SaaS software, companies are able to focus on audience targeting, demographics, campaign timing, messaging, and a number of other factors that can lead to improved metrics, increased engagement, and more qualified leads.
"Every press release provides companies with an opportunity to build brand awareness and reach their target audience with their message," said Charlie Terenzio, CMO and SVP of Media and Marketing Communications at Newswire. "When you pair our expertise with our platform, companies are putting themselves in a position to achieve better results by using campaign data to inform our approach to messaging and targeting."
Factors like audience targeting, messaging, and campaign timing can have a significant impact on campaign performance. That's why Newswire's team of media and marketing experts works with our clients to develop a baseline and then utilize our technology paired with best practices to measure subsequent results.
"We believe the balance between our technology and the expertise of our team maximizes the effectiveness and the value of each campaign we launch for our clients to help them deliver the right message to the right audience at the right time," noted Terenzio. 
Visit Newswire.com today and learn more about how its integrated press release distribution solutions are helping organizations grow their audience, expand their reach, and implement an effective go-to-market strategy.
About Newswire
Newswire delivers press releases and multimedia distribution software and services (SaaS) that empower the Earned Media Advantage: greater brand awareness, increased traffic, greater return on media and marketing communications spend, and the competitive edge. With over a decade of experience, Newswire continues to provide its customers with the ability to deliver the right message to the right audience at the right time through the right medium.
To learn more, visit http://www.newswire.com.
Contact Information
Charlie Terenzio
Newswire | CMO and SVP of Media and Marketing Communications 
Office: 813-480-3766
Email: charlie@newswire.com
Source: Newswire
Share: