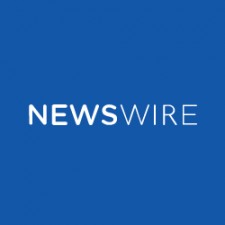 Eased social distancing restrictions allow businesses to focus and adapt to the next phase of the new normal.
NEW YORK, June 30, 2020 (Newswire.com) - Publicly-traded companies seeking efficient corporate communications solutions can now leverage Newswire's financial distribution services to effectively share important company news as the COVID-19 crisis progresses into the summer months. As political leaders across the country begin to reopen the American economy state-by-state, American businesses are in need of effective content distribution channels. Newswire's financial distribution services provide CFOs and CMOs the ability to launch effective campaigns detailing pertinent information to investors, stakeholders and target audiences.
Although a sense of cautious optimism is most certainly warranted given both the ongoing health crisis and political uncertainty in the United States, financial analysts have reported that there have been some substantial highlights for the U.S. economy as of late. Per Naeem Aslam of Forbes, the Dow Jones futures are trading higher, and commodities such as oil have shown signs of improvement according to data from the S&P 500. The reopening of the American economy is said to have played an important role in these improvements, and major corporations are working quickly to distribute this information to stakeholders and the general public.
"The rapid news cycle for the financial world has been pushed into overdrive during the pandemic, and now that the American economy is slowly showing signs of improvement, companies need the ability to deliver the right message, to the right audience, at the right time," said Charlie Terenzio, Newswire's VP Earned Media Advantage Business. 
Newswire's financial distribution services include targeted campaigns and media programs that transform owned media into the Earned Media Advantage, which in turn can bring about benefits such as greater brand awareness, greater valuation, and higher levels of web traffic. 
"We look to put executives in the driver's seat and demonstrate leadership as the country reopens," said Anthony Santiago, Newswire's VP of Marketing. "Those looking to rebound in the later half of this year will be able to engage with the media and have Newswire's best-in-class platform at their disposal as they develop strategic media, marketing, and communications campaigns that address the changing nature of the economy during this unprecedented time." 
Newswire's financial distribution service assures timely, accurate and compliant news flow, and provides CMOs with the ability to deliver significant financial impact with owned media. By delivering company news and major announcements to a comprehensive network of media outlets, financial portals, industry targets, investors and stakeholders, Newswire transforms your press releases into influential campaigns that can increase market visibility with current and potential shareholders. 
Learn how to navigate the next stage of the COVID-19 crisis with consistent communication through Newswire's Financial Distribution Services. 
About Newswire​
Newswire delivers press release and multimedia distribution software and services (SaaS) that empower the Earned Media Advantage: greater brand awareness, increased traffic, greater return on media and marketing communications spend and the competitive edge. With over a decade of experience, Newswire continues to provide its customers with the ability to deliver the right message to the right audience at the right time through the right medium.​
To learn more about how Newswire can help you, visit http://www.newswire.com.​
Contact Information
Charlie Terenzio
VP of Earned Media Advantage Business
Newswire
Office: 813-480-3766
Email: charlie@newswire.com
Source: Newswire
Share: