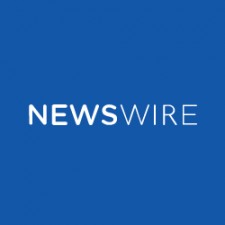 With distribution to diversified outlets and broker terminals, business services firms can engage and grow targeted audiences.
NEW YORK, August 18, 2020 (Newswire.com) - Business services companies seeking ways to enhance their digital marketing strategy can now leverage the reach of Newswire's Financial Distribution Platform to connect with prospective customers and shareholders, as well as industry media personnel. For firms specializing in IT, administration, supply chain processing management, and other service functions, Newswire's financial distribution services can get company news in front of the right outlets through strategic distribution and outreach processes as demand for services continues to grow.
As a trusted source for market news, Newswire provides businesses with the opportunity to share information with industry outlets such as Yahoo Finance, CNBC, and Bloomberg, as well as connect with major stock exchanges such as the NYSE and NASDAQ - all made possible through its financial distribution network. For businesses seeking timely, accurate, and compliant content distribution, Newswire's platform presents an outstanding value across all industries. 
"Our financial distribution channels target audiences across investors, media, analysts and financial institutions," said Anthony Santiago, Newswire's VP of Marketing. "For business services leaders that are looking to release impactful news to generate a buzz or increase mindshare in their industry, the financial distribution network would be tremendously helpful in the market as product innovations, consumer demand and foreseen growth continue to trend upward."
Newswire's Financial Distribution Platform makes it easy for CFOs and IR professionals to target their audiences across the financial community to connect the dots on what's happening in today's economic climate and aboard. With a targeted approach that increases lines of communication between business service companies and their prospective customers, these companies can quickly communicate and better demonstrate their value proposition and strengthen trust in their respective markets.
"Our network provides a media communications solution designed for the financial community. Having the right timing is vital when launching campaigns, especially when it comes to messaging and content relevant to a particular industry or group of select industries," said Charlie Terenzio, Newswire's VP of Earned Media Business. 
Newswire's Financial Distribution Platform transforms press releases into the Earned Media Advantage: greater brand awareness, increased traffic, and greater return on media communications spend and ultimately increased sales.
Learn how Newswire's Financial Distribution Platform can help your business increase its digital marketing channel and expand your brand's influence in financial markets by navigating to the program page. 
About Newswire​
Newswire delivers press release and multimedia distribution software and services (SaaS) that empower the Earned Media Advantage: greater brand awareness, increased traffic, greater return on media and marketing communications spend and the competitive edge. With over a decade of experience, Newswire continues to provide its customers with the ability to deliver the right message to the right audience at the right time through the right medium.​
To learn more about how Newswire can help you, visit http://www.newswire.com.
Contact Information
Charlie Terenzio
VP of Earned Media Advantage Business 
Newswire
Office: 813-480-3766
Email: charlie@newswire.com
Source: Newswire
Share: