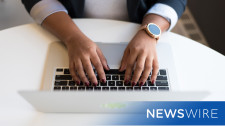 New York, June 7, 2022 (Newswire.com) - What if there was a solution that helped small and midsize companies stand out in a crowded marketplace and land earned media mentions in top-tier publications such as Bloomberg, Business Insider, Cheddar, CNET, Forbes, People, TechCrunch, Yahoo! and more all for a fraction of the cost of working with traditional agencies?
And, what if that same program also harnessed the power of press release distribution to facilitate additional positive outcomes such as increased website traffic, improved search engine optimization (SEO) performance and sales?
Sounds too good to be true, right?
For Newswire's Media Advantage Plan (MAP) clients, that's their reality.
With nearly 20 years of experience, a robust SaaS platform, an enriched distribution network and its team of experts, Newswire has created this innovative program that helps companies distribute the right message to the right audience at the right time.
"The MAP is a full-service program that helps brands identify media opportunities, craft compelling press releases, launch targeted campaigns and generate positive publicity," said Charlie Terenzio, CMO and SVP of Media and Marketing Communications at Newswire.
An added benefit of the MAP is companies don't have to hire or train new staff to generate true value and real results.
That's because Newswire's experts act as an extension of their clients' teams to create and implement an integrated media and marketing communications strategy to better tell the company's story through press releases and generate the positive outcomes that move the needle for businesses.
Newswire works with companies in a variety of industries including cryptocurrency, healthcare, health and wellness, education, entertainment, pharmaceutical, real estate, technology, and more.
In fact, CyberLandr, a software and artificial intelligence (AI) company, has experienced the power of the MAP firsthand by securing countless earned media opportunities that resulted in $80 million in pre-sales and even caught the attention of Elon Musk.
"Companies that are part of our MAP program are gaining an advantage on their competition by securing their piece of market share that helps them build brand awareness, position themselves as thought leaders and lay a strong foundation for continued growth and future success," added Terenzio.
To learn more about how Newswire's integrated solutions are helping brands craft newsworthy content, deliver strategic media pitches, earn media mentions, grow their audience, expand their reach, and implement an effective go-to-market strategy, visit Newswire.com today.
About Newswire
Newswire is a technology company that provides press release distribution, media database and media monitoring technology that powers the media advantage: greater brand awareness, online visibility, SEO recognition, site traffic and increased sales by providing self-serve or full-service technology that automates press release distribution, media outreach, and monitoring that drives SEO recognition leading to more sales. Through its disruptive technology platform, relentless commitment to customer satisfaction, and passion for customer performance Newswire is automating media and marketing communications for large and small businesses all over the world.
To learn more about press release distribution or the Media Advantage Plan, visit Newswire.com or check out why our customers have named us #1 for Customer Satisfaction in our industry for four years in a row.
Contact Information:
Charlie Terenzio
CMO and SVP of Media and Marketing Communications
Newswire
Office: 813-480-3766
Email: charlie@newswire.com
Source: Newswire
Source: Newswire
Share: