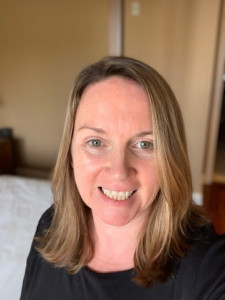 A focus on the professional development of its employees plays a major role in Newswire's ability to grow year over year and help its clients deliver the right message to the right audience at the right time.
NEW YORK, July 26, 2021 (Newswire.com) - As the industry leader in press release distribution, Newswire is pleased to announce the promotion of Sharon Johnston to Human Resources Manager.
Human resources is an important piece to the overall success of a business as it encourages productivity and the development of team members, among other initiatives.  
In her role, Johnston will focus on introducing training and education programs, expand the company's benefits programs, and continue to unify team members across the United States and beyond to foster an inclusive work environment. 
"Sharon's dedication to the organization paired with her collaborative spirit made her a natural fit to become our company's Human Resources Manager," said Erik Rohrmann, Chief Operations Officer & SVP of Business Development at Newswire. "I'm confident Sharon will flourish in this position and help us continue to nurture a strong company culture for years to come."
For nearly two decades and counting, Newswire has been helping small and midsize companies in a variety of industries empower the Earned Media Advantage by acting as an extension of its clients' teams to identify media opportunities, create compelling stories, launch targeted campaigns, and more. 
"Our people are what make Newswire so unique, and that's why we place an emphasis on creating opportunities for our employees to grow both personally and professionally," Rohrmann added. "Sharon will be a catalyst for continued growth across the organization."
Visit Newswire.com today and learn more about how Newswire's integrated solutions are helping organizations grow their audience, expand their reach, and implement an effective go-to-market strategy.
About Newswire
Newswire delivers press releases and multimedia distribution software and services (SaaS) that empower the Earned Media Advantage: greater brand awareness, increased traffic, greater return on media and marketing communications spend, and the competitive edge. With over a decade of experience, Newswire continues to provide its customers with the ability to deliver the right message to the right audience at the right time through the right medium.
For more information, visit http://www.newswire.com.
Contact Information:
Erik Rohrmann
Chief Operations Officer & SVP of Business Development
Newswire
Office: 813-480-3766
Email: erik@newswire.com
Source: Newswire
Share: