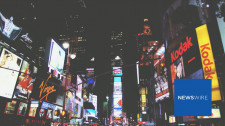 To achieve success in a competitive market, brand awareness is key.
NEW YORK, July 19, 2021 (Newswire.com) - For over a decade, Newswire's award-winning press release distribution platform has served small and mid-sized companies in their journey to building more brand awareness.
The marketing funnel begins with brand awareness, and many companies overlook the fact that no leads, conversions, or sales can happen without consumers knowing that their brand exists.
"Trust, expertise, and thought leadership are all critical parts of establishing one's business in an industry," said Charlie Terenzio, CMO and SVP of Media and Marketing Communications at Newswire. "People ultimately want to do business with and engage with brands and companies they trust to be knowledgeable. It's important to regularly engage the public, and let them know you're out there."
Newswire's comprehensive distribution network is purpose-built for companies to grow their brand through impactful news and events. Business announcements like mergers and acquisitions, executive hires, and new products and services play a big role in engaging the public and help indicate a company's progress throughout the year.
Building brand awareness is key to success in business, and it starts with establishing proper goals and developing a strategic plan. With press release distribution, companies can leverage their news and events to build their brand, drive more website traffic, and engage with local/national media contacts.
"It's also important to know who's who in a given market. Press release distribution is a great first step to getting familiar with and building relationships with media contacts in your industry," added Terenzio.
Visit Newswire.com today and learn more about how Newswire's integrated solutions are helping organizations grow their audience, expand their reach, and implement an effective go-to-market strategy.
About Newswire
Newswire delivers press releases and multimedia distribution software and services (SaaS) that empower the Earned Media Advantage: greater brand awareness, increased traffic, greater return on media and marketing communications spend, and the competitive edge. With over a decade of experience, Newswire continues to provide its customers with the ability to deliver the right message to the right audience at the right time through the right medium.
To learn more, visit http://www.newswire.com.
Contact Information
Charlie Terenzio
CMO and SVP of Media and Marketing Communications 
Newswire
Office: 813-480-3766
Email: charlie@newswire.com
Source: Newswire
Share: