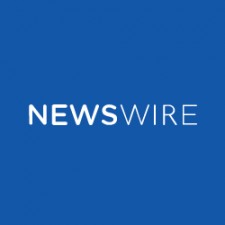 Newswire gives customers the Earned Media Advantage with every press release distribution option
NEW YORK, January 27, 2020 (Newswire.com) - Newswire customers have saved up to 40% after switching from other press release distribution services. With every Newswire press release distribution, customers are able to save more, cut their time to market and gain the Earned Media Advantage: greater brand awareness, increased website traffic, greater return on media and marketing communications spend, and increased sales.
Newswire's competitive pricing has become a favorite across multiple industries including technology, retail & e-commerce, health & medical, business services, and legal & real estate among others. Through Newswire, customers have the opportunities to distribute their news to top platforms such as Yahoo!, Google News, and the Associated Press, just to name a few.  
"The value added to each press release is an important factor in our distribution," said Anthony Santiago, VP of Marketing at Newswire. "Customers who choose any of our distribution options not only save 40% more on each release but also have the opportunity to increase web traffic and, in turn, sales."
Saving on each press release gives Newswire customers the upper-hand to strategically use their budget elsewhere, allowing them to focus on a variety of other responsibilities. Whether it be improving their media relationships or creating a more comprehensive strategy for each PR campaign, Newswire's press release distribution and the Earned Media Advantage Guided Tour options are giving customers more opportunities than their previous services. 
"Our customers who have switched from other distribution services have found Newswire's services to be more efficient, allowing them to cut their time to market and increase their brand awareness and revenue," said Erik Rorhmann, SVP and Chief Operations Officer at Newswire.
Every press release is designed to empower the Earned Media Advantage by developing a plan that is based on a media communications survey that defines press release content value and distribution. Customers are also provided a media communications calendar, services to set up, operate and manage media databases, media monitoring alerts, statistical analysis, reporting and media room news collection and sharing to ensure Customer Success.
Discover How the Earned Media Advantage is Transforming Business today and learn how to compete in the industry.
About Newswire​
Newswire delivers press release and multimedia distribution software and services (SaaS) that empower the Earned Media Advantage: greater brand awareness, increased traffic, greater return on media and marketing communications spend and the competitive edge. With over a decade of experience, Newswire continues to provide its customers with the ability to deliver the right message to the right audience at the right time through the right medium.​
To learn about and experience Newswire, visit http://www.newswire.com.
Contact Information
Anthony Santiago
Vice President of Marketing
Newswire
​Office: 917-398-2622
anthony@newswire.com
Source: Newswire
Source: Newswire
Share: