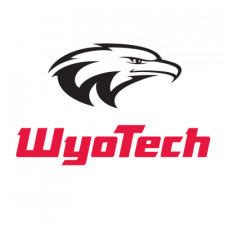 WyoTech, a diesel tech and auto mechanic training college for diesel, automotive, and collision refinishing careers in Laramie, Wyoming, has recently joined Newswire's Media and Marketing Guided Tour.
NEW YORK, August 4, 2021 (Newswire.com) - Newswire is pleased to announce WyoTech, one of the best auto technician training schools in the nation, has joined its Media and Marketing Guided Tour program.
As part of the Guided Tour, Newswire's media and marketing experts will act as an extension of WyoTech's team to create and implement an integrated media and marketing communications strategy to better tell the school's story, build brand awareness, increase website traffic, and attract new students through earned media opportunities and SEO strategies. 
"As a former student, instructor and now two-time President of WyoTech, I can speak from experience that our nine-month training programs provide our students with hands-on experience to refine their skills and increase their knowledge in the industry, which lead to great career opportunities," said Jim Mathis, President of WyoTech. "We're looking forward to our partnership with Newswire to share our story and the value of trades with future students, and show, not tell, the nation why we're the best automotive, diesel and collision, and refinishing training school in the country."
WyoTech offers its students three core programs - automotive technology, collision and refinishing, and diesel technology. It also offers six specialty programs in advanced diesel, applied service management, chassis fabrication, high-performance powertrains, street rod, and trim and upholstery. These programs are structured in a way to immerse mechanics in the hands-on training that's offered eight hours a day, five days a week, for nine months.  
Despite the impact that WyoTech has on its graduates' lives, they've had trouble getting their message out nationally, which led them to join Newswire's Guided Tour program.
In fact, graduates of WyoTech's program have been hired at well-known companies such as Ford, John Deere, Tesla, and more.
"WyoTech is brimming with history, and it's our job at Newswire to find the right angles to secure earned media mentions that will build brand awareness and improve their SEO performance," said Charlie Terenzio, CMO and SVP of Media and Marketing Communications at Newswire. 
Visit newswire.com today and learn more about how Newswire's integrated solutions are helping other institutions grow their audience, expand their reach, and implement an effective go-to-market strategy.
About WyoTech
WyoTech is a family-owned technical school founded in Laramie, Wyoming, in 1966. WyoTech provides training programs that prepare students for careers as technicians in the automotive and diesel industry with nine-month training programs that focus on hands-on experience.
About Newswire
Newswire delivers press releases and multimedia distribution software and services (SaaS) that empower the Earned Media Advantage: greater brand awareness, increased traffic, greater return on media and marketing communications spend and the competitive edge. With over a decade of experience, Newswire continues to provide its customers with the ability to deliver the right message to the right audience at the right time through the right medium.
To learn more about how Newswire can help you, visit http://www.newswire.com.
Contact Information:
Charlie Terenzio
VP of Earned Media Advantage Business 
Newswire
Office: 813-480-3766
Email: charlie@newswire.com
Source: Newswire
Share: